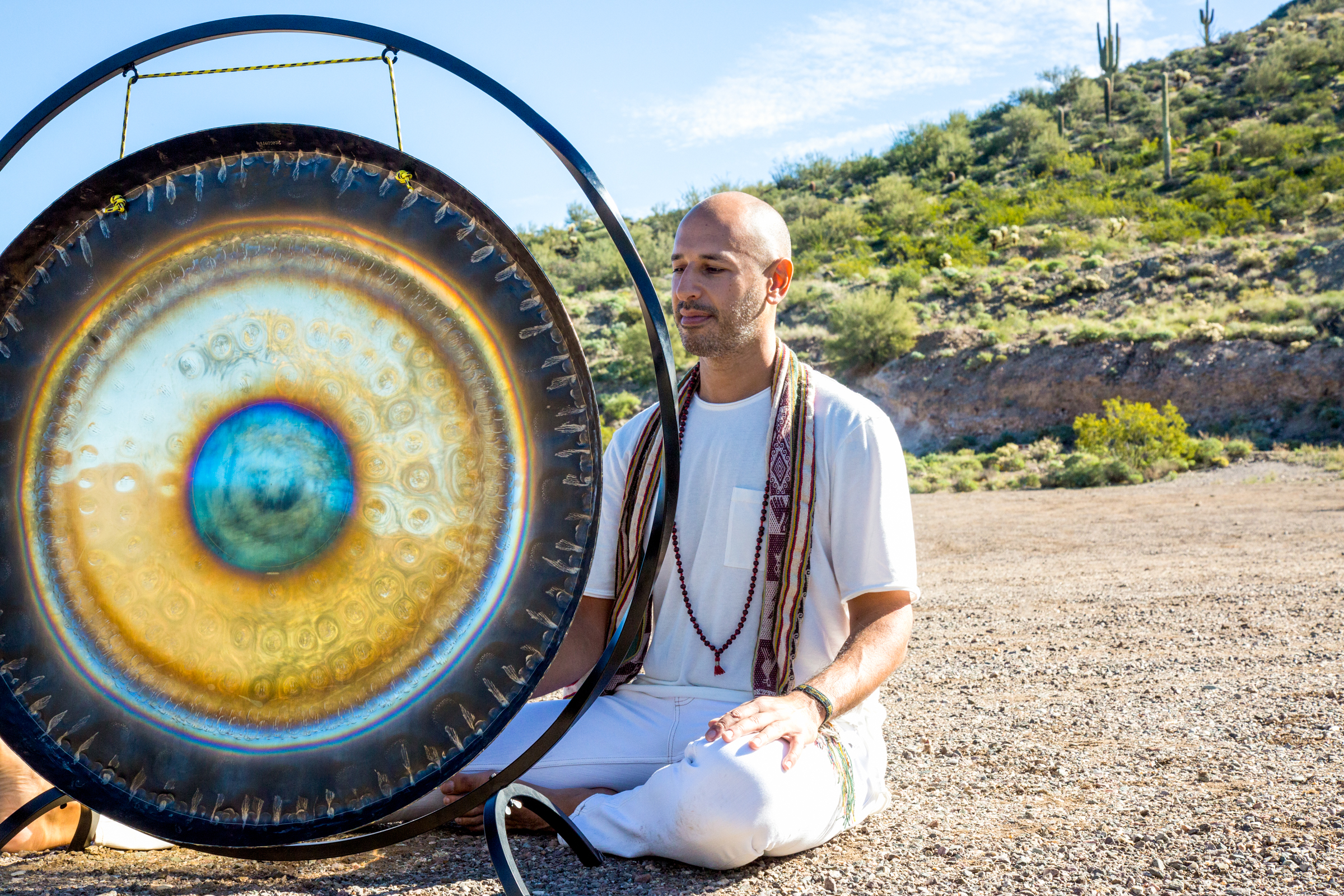 Learn the Art and Science of Sound
Hamid Jabbar developed the Sound Practitioner Training course to provide an opening to the world of sound to students of all levels. This course has been attended in-person by hundreds of students, many of whom have gone on to become successful sound practitioners. This unique online version provides the opportunity for students anywhere to learn this deep practice.
Includes over 20-hours of instruction with videos and an in-depth training manual.
Those who complete the course receive Certification.



About The Training
Sound Practitioner Training is designed for both teachers and students who would like to begin using sound in public or private settings, or for those who are simply drawn to sound and wish to learn more.
The training covers:
History & Theory of Sound
History of Sound in Yoga and Shamanic lineages
Use of Sound in Meditation and Therapy (aka Sound Healing)
Science of Harmonics and Overtones
Importance of Non-Equal Temperament
Use of Sound in Working with Chakra
Responsible Use of Terminology: Sound Healing, Sound Bath, Gong Bath, Gongmaster, Vibrational Healing, etc.
Physical Effects of Sound: Nervous System, Vagal Nerve, Cellular Responses, Brainwaves
Use of Sound in Ceremonial Settings
Conducting a Sound Classes and Private Sessions
Gong
Types of Gongs and Cultural Uses
History of Gong and
Metallic Overtone Emitting Instruments
Energetics of Gong Playing
Gong Meditation
The 39 Gong Strokes
Friction Mallets (Flumies)
Hand Gong Techniques
Bowls
Types of Bowls: Crystal Types, Metallic
Energetics and the Chakra
Playing Techniques and Styles
Use of Drone
Vocalization and Bowls: Toning, Chanting
Drums
Shamanic Journeying
Use of Frame Drum in Meditation
Hand Drum Techniques and Rhythms
Playing for Yourself and Others
Invoking the Medicine of the Drum
Use of Other Percussion Instruments: Shakers, Rattles, Wave/Ocean Drums, Rain Sticks, etc.
Vocalization
Accessing Your Voice Even if You Think You Can't Sing
Overtone Singing
Singing and Chanting with Shruti Box, Bowls, and Drone
Flutes
History of Flutes
How to Play Native American Flute
Playing Flute with Other Instruments
And more...
A Fun Peak Inside the Training
Check out some of what is offered...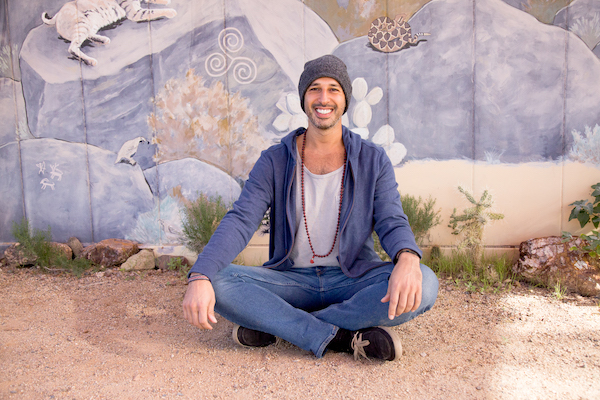 Hamid Jabbar has been working with sound for over 25 years and teaching others for over a decade. His annual Sound Practitioner Trainings have been attended by hundreds of students in-person. Hamid holds a Bachelor of Music from NYU and Doctorate from UCLA, amongst other credentials.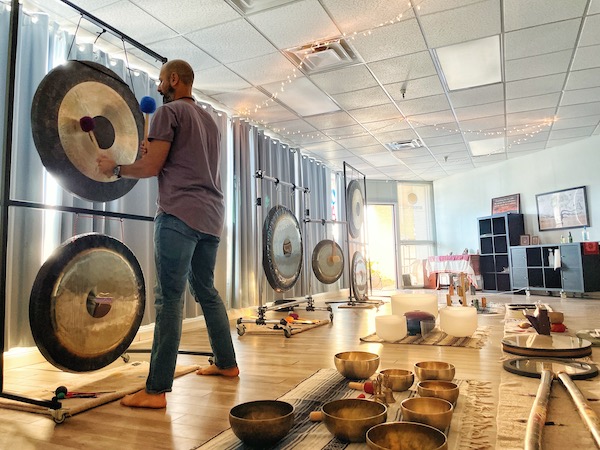 Video tutorials and a detailed training manual demystify playing techniques and styles. Students will learn exactly how Sound Practitioners bring these instruments to life. Students will have continuing access to the learning materials to revisit as needed.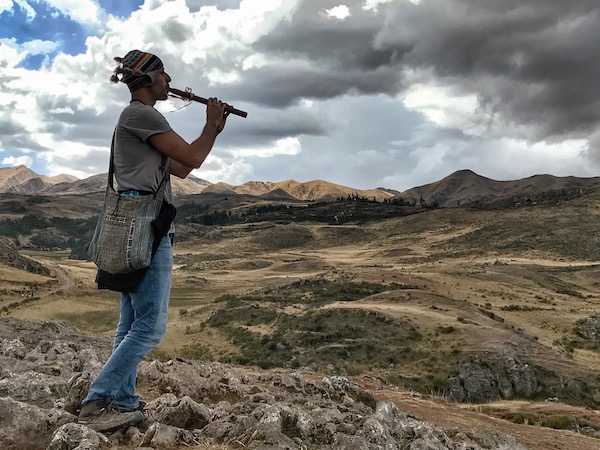 Hamid's expertise encompasses traditional Sound Healing as well as the shamanic styles. Learning Native American Flute and Shamanic Drumming as well as how to incorporate these instruments into practices with Gongs and Singing Bowls adds a unique element to the Sound Practitioner's skillset.

Sound is Good Medicine
In this day and age, sound is becoming an increasingly popular way of soothing our bodies, minds, and spirits. More and more people are recognizing the benefits of working with sound in the healing context. And, more and more opportunities are being created for Sound Practitioners to work in this field. This training can be the first step in a beautiful journey.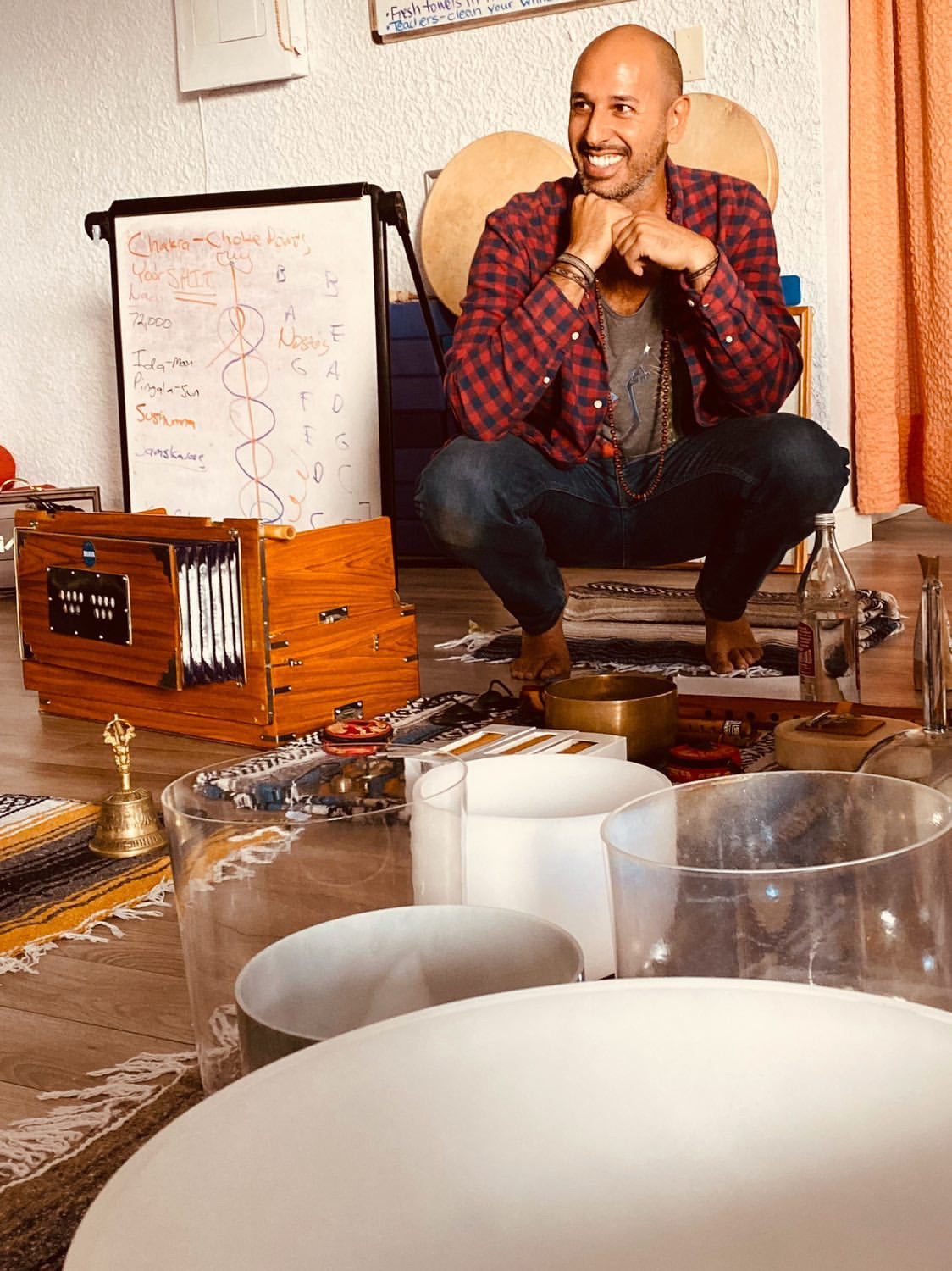 Check your inbox to confirm your subscription